Planning an outdoor wedding in Wyoming? We have been hosting Wyoming weddings for over 20 years.
Red Butte Ranch is a perfect place to hold your outdoor wedding ceremony and/or reception. Red Butte Ranch is a very popular site for Wyoming wedding events.
Beautiful wedding photos are a sure thing when Red Butte Ranch and the North Platte River is your backdrop. When you book Red Butte Ranch you can also reserve a date and time prior to your wedding to come out to the property to take engagement photos for your wedding invitations.
When you are ready to arrange your outdoor wedding venue call Ruth (307) 277-1003!
We strongly encourage you to make an on-site pre-wedding appointment with us. We can show you or a family member the venue and make suggestions regarding the most successful ways to set up the space. We want to make sure your wedding day is perfect and this meeting will help to make sure it is.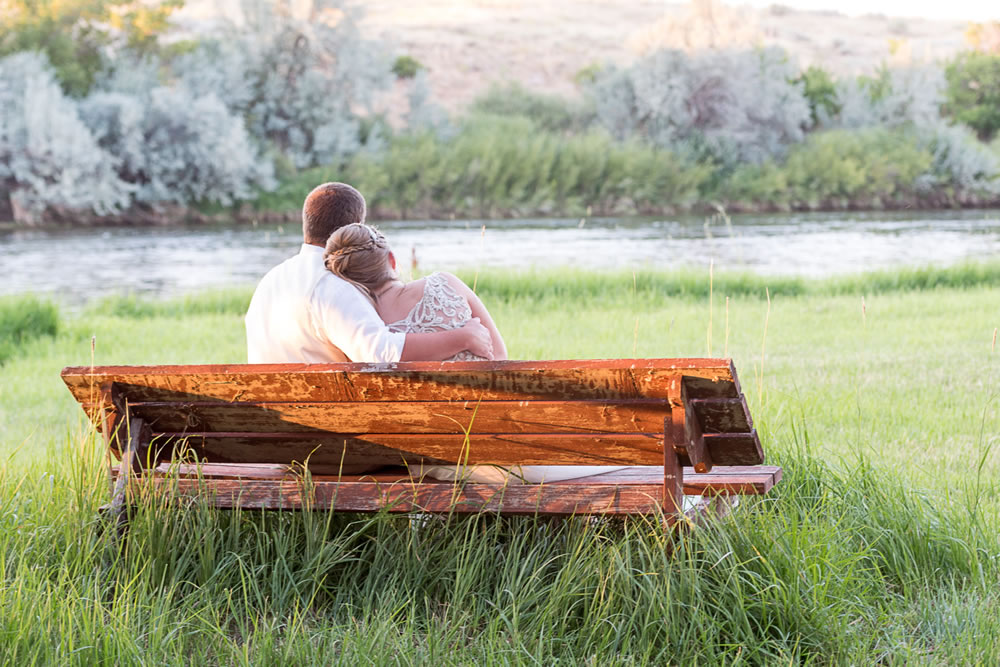 We are already booking next years Wedding Dates. Reserve yours as soon as possible to guarantee the dates you want.
---
Booking Wedding Dates for 2023!
Set up an appointment with Ruth at Red Butte Ranch to book your outdoor wedding (307) 277-1003.
Weekend wedding dates are already booking for the summer of 2023. Book your outdoor wedding venue early to reserve the best summer weekend dates.
Don't forget! We also accept reservations on weekdays & Sundays. Weekend dates book out the fastest but you might want to consider other options to open up dates for you chosen vendors and caterers.
Our lodge is booked along with the outdoor wedding venue. This space is ideal for the bridal party or guests. The lodge sleeps up to 12 and is a perfect place to get ready, take photos, or for guest lodging. The lodge offers additional bathrooms and bathroom space. No driving after drinking! Learn more about lodge rental.
2023 Summer Wedding Season
Our 2023 Summer Wedding dates are mostly still available.
---

If Wyoming charm and elegance is what you seek for your outdoor wedding site, then look no further: Welcome to The Red Butte Ranch!
Red Butte Ranch is a picturesque river wedding venue, on a private ranch estate, located just outside Casper, Wyoming. Surrounded by the warm red of the red buttes jutting into the wide Wyoming skies offer your wedding guests unparalleled ambiance and serenity at your wedding.
Watch the sun set behind the red buttes from the porch of a private cottage. At Red Butte Ranch you will be greeted with the class and charm that you should expect on your wedding day.
Whether you envision a small and intimate garden party of 20, or a grand and romantic wedding of 250, Red Butte Ranch offers you choices at every turn.
Red Butte Ranch is locally-owned and operated. We invite you to come and celebrate the outdoor wedding event you've always dreamed of!
Congratulations and best wishes on your future together,
Ruth Romp